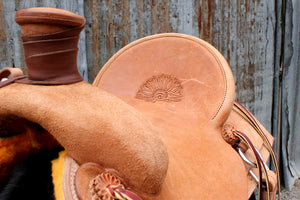 "The Christian shoemaker does his duty not by putting little crosses on the shoes, but by making good shoes, because God is interested in good craftsmanship." ― Martin Luther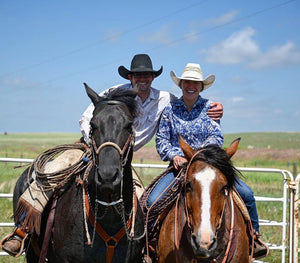 Custom Handmade Saddles
Welcome & thank you for visiting!
My name is Loncey Johnson and I am a Custom Saddle maker located in Dillon Montana.
From a lifetime of ranching and working cattle horseback, I have focused on making saddles strong enough for the cowboy lifestyle. Not only are my saddles built for rugged work, but they are built with you and your horses back in mind.
Along side me is my Wife Jessie Jo Johnson, helping keep the shop running and building tack items and braiding rawhide.
The only thing we love more the quality saddles and tack is getting out and using them.

Please contact us with any questions or to discuss saddles.
Contact Us